Streamline your model inventory
Chiron
Enterprise
Chiron Enterprise is a configurable workflow management and model inventory platform tool to orchestrate your model risk management activities.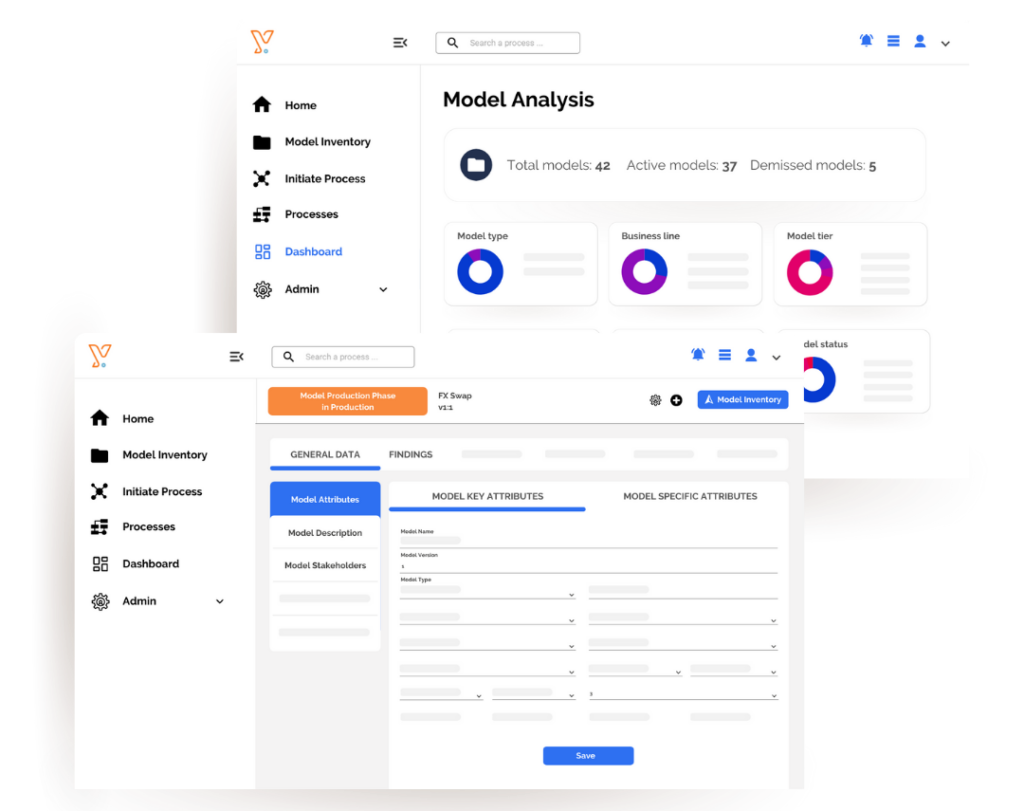 Enforce compliance to your model risk management framework and apply consistent workflows within your teams.
Scale your model inventory management and have a transparent and auditable overview of your model landscape.
Flexibility in languages, organizations, and metadata. Fully configurable model-specific attributes.
How does Chiron Enterprise work?
Chiron Enterprise features a simple interface that gives you a transparent & auditable view of your model landscape.
Model Inventory

Workflow Management
Chiron Enterprise: the single version of the truth
Streamline your model inventory
Chiron Enterprise helps you organize models in the most efficient way possible.
Empowering model risk managers
Top picks for you
Read our latest insights about risk management in finance and artificial intelligence.