How does Chiron Enterprise work?
Chiron Enterprise is a modular platform that includes a flexible model inventory, an integrated process engine, and a documentation builder.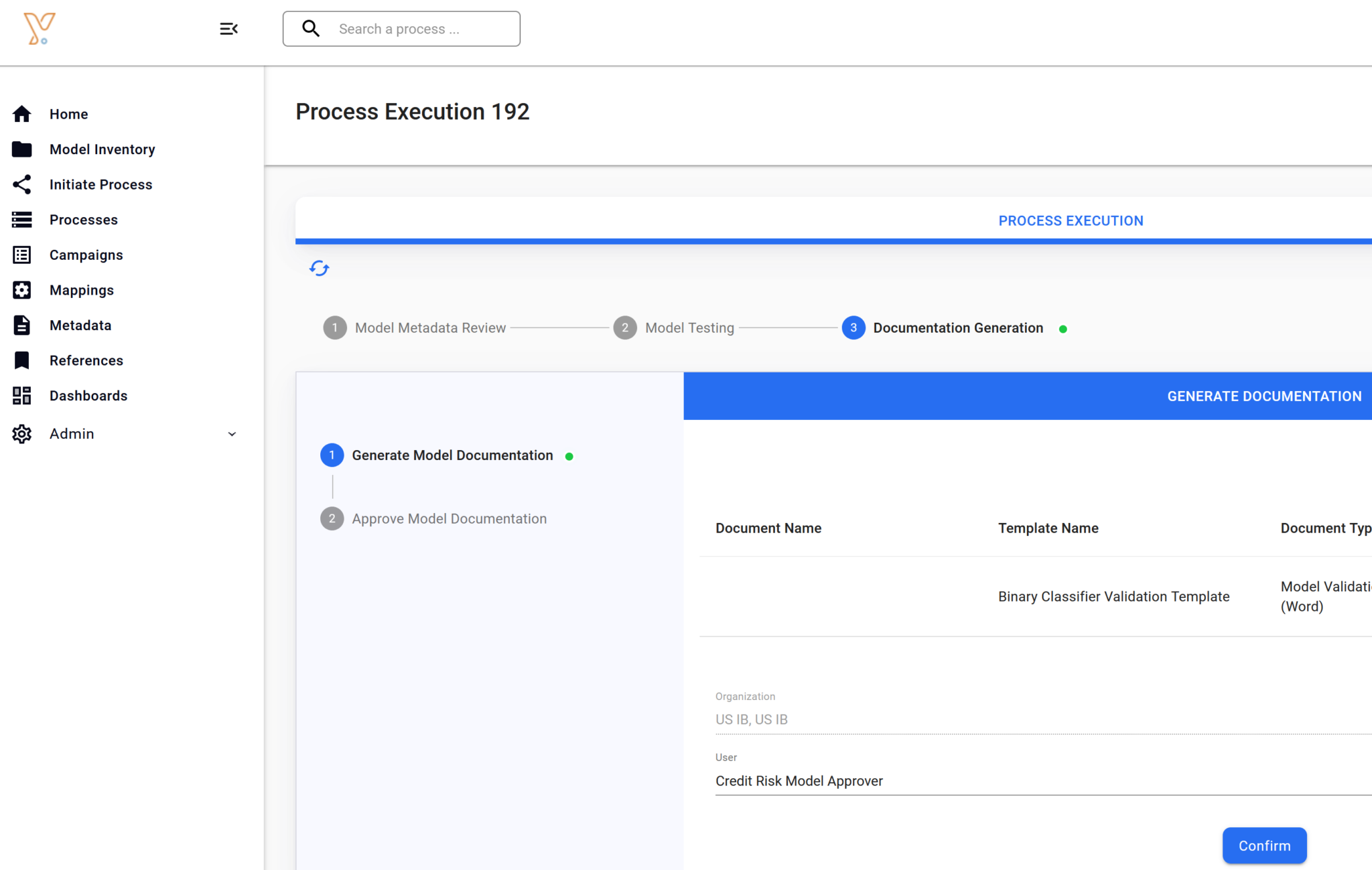 FEATURED CASE STUDY
Automated Testing & Documentation
at a G-SIB
A global tier 1 bank needed to strengthen their regulatory compliance and streamline their MRM activities. The bank implemented the Chiron MRM Platform to increase efficiency of their MRM activities by automating their testing and documentation generation.
Move away from a decentralised way of working and foster collaboration between the three lines of defence. Request and assign actions, implement approval workflows, and follow up on actions through a centralised platform.
Store all relevant model documents centrally and immediately accessible at model level. Automatically generate your model documentation based on predefined templates that can be maintained (e.g. versioned) within the platform itself.
Establish a centralised model inventory that allows for a high degree of no-code configurability to more easily re-adapt over time. Enforce consistency in capturing and maintaining model related information. Configure dashboards and create reports for senior management.